FlexSim 7.5 Makes it Easy to Model Conveyor Systems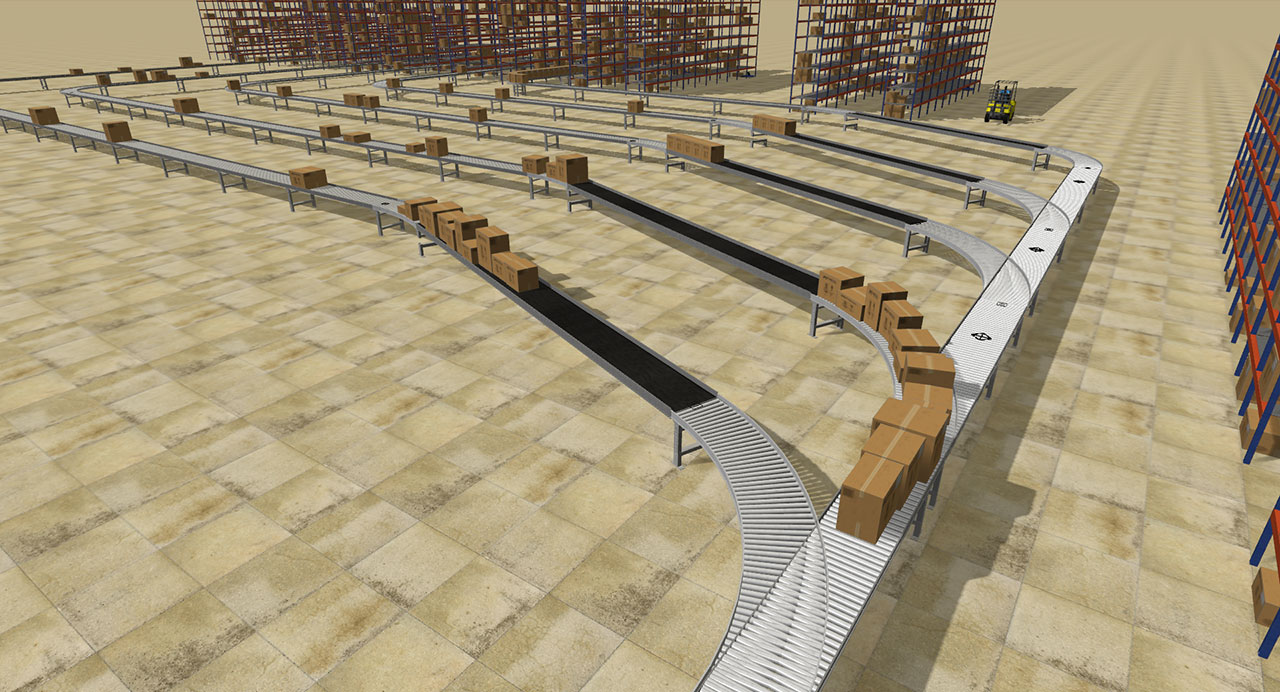 FlexSim Software Products, January 28, 2015 — The latest version of FlexSim's flagship simulation product, FlexSim 7.5, has been officially released worldwide.
This release comes packaged with the all-new Conveyor Module, a powerful library for simulating conveyor systems. It was designed to be user friendly yet capable of modeling complex material handling systems, and demonstrates FlexSim's commitment to developing superior 3D simulation software for manufacturing, material handling, logistics, warehousing, and packaging.
Some of the benefits of FlexSims Conveyor Module include:
Continuous development and updates, with special consideration given to customer needs.
Based in an accurate and modern simulation engine that leverages the power and speed of modern computer hardware.
A focus on ease of use and capability in modeling conveyor systems both simple and complex.
Built-in options for modeling scenarios such as slug building and release, picking operations, and power and free conveyor systems.
FlexSim 7.5 continues a strong tradition of combining the finest simulation software with trusted support. Eliminate uncertainty and risk in your next process improvement process by simulating with FlexSim.