FlexSim 2020: OPC UA Support, People Modeling, Lighting and More
This release features improvements and additions throughout the software, from visuals to emulation to people-based modeling and beyond. FlexSim 2020 adds support for the OPC UA protocol when making PLC connections, adds numerous updates and additions for people-based modeling, new lighting effects, and much more.
General Modeling
---
OPC UA in Emulation
FlexSim now supports the OPC UA protocol for PLC connections through our Emulation module. This now brings FlexSim up to six supported protocols, including OPC DA and Modbus.
Enhanced Lightning Effects
We've vastly improved our lightning capabilities for even more visually impressive models. The new Light objects in the 3D Library can be arranged in your model to create vibrant environments.
Directional lights shine from a single direction, like the sun.
Point lights emit from a single point outward to your objects, like a lamp.
Area lights emit from a rectangular area in a specific direction, like commercial fluorescent lightning.
You'll also notice improved lightning and shadows when in RTX Mode.
Better Task Sequences
We've changed the default behavior of the Create Task Sequence activity so it works better with task sequences created outside of Process Flow. As part of this improvement, we've also added a new Finish Task Sequence activity that works with the new Create Task Sequence functionality.
Other Process Flow
Added an option to the Run Sub Flow activity to run tokens one at a time.
You can now connect to and from containers. Through these connections, tokens will route between activities in those containers.
Improved the interface for connecting activities.
Expanded Excel Import/Export
FlexSim can now export statistics collectors and calculated tables for further analysis of the data in Excel. Users can also create sheets when doing an Excel export.
Other Improvements
Updated the 3D names and stats text rendering to support more fonts and Unicode. This feature is especially useful for languages with characters that were not supported in previous versions.
Improved keyboard interactions within tables views and when tabbing between fields in certain windows.
People Modeling
---
New Shapes and Locations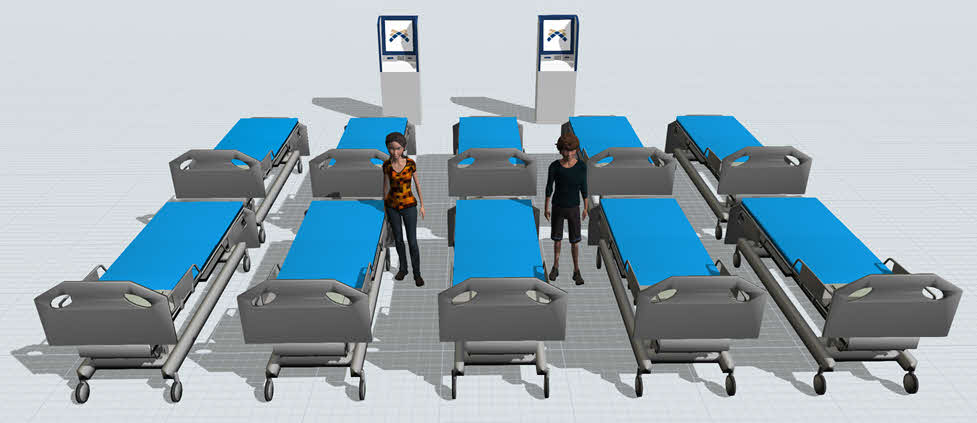 The new boy and girl shapes can be used to add more visual accuracy when representing children in your healthcare or people flow models. We've also added two new locations, a Kiosk and an Observation Room.
Sort/Filter By in Resources
We've added new options to Sort By and Filter By when using people-based resources. Would you like to use the least utilized nurse for a specific task, or maybe find the closest available doctor? These features make it easy to acquire the right resource for the task at hand.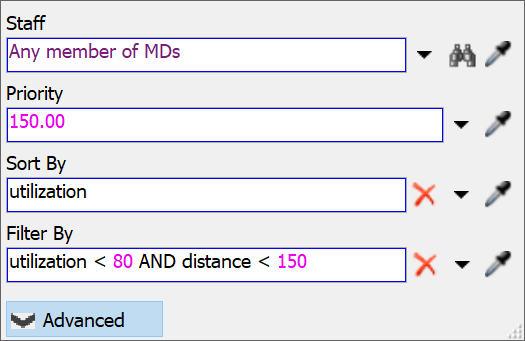 New Tables and Charts
We've added new tables and charts for people-based models to better show throughput, both in the entire model and location-based throughput. This version also has performance improvements to existing tables and charts.
Shared Asset Referencing

Shared assets for people resources can now reference other people resources. This is a convenient little improvement for ease of use as your building logic in your models.