What's the longest you've ever waited to see a doctor?
Hopefully, your answer won't make us shake our heads and whistle in disbelief. This question has been asked and answered on Quora, Reddit, and across social media to varying degrees of hilarity and horror. Search "making sandwich in waiting room" on Twitter, and you'll get more than a few reports of patients pulling bread and cold cuts out of purses and bags to get a quick meal in. One article even recommends packing a "waiting room survival kit" to combat boredom.
Let's face it—the chances are good that you or someone you know has a waiting room story.
People outside of healthcare might even assume that health systems don't care about patient waiting time. This assumption couldn't be further from the truth. A mountain of academic research addresses this issue, both looking at root causes and investigating solutions. We personally know dozens of brilliant people who dedicate a significant chunk of their time trying to help you get to your provider with less delay.
Why are healthcare problems complicated?
There's an apparent yet daunting reason why issues like excessive patient wait times are not solved yet. Healthcare management problems are complicated. Really complicated. It's incredibly challenging to account for all the resources—staff, equipment, or otherwise—used in a single patient outcome. Multiply that by the number of patients seen each day, and you start getting a sense of what it takes even to understand healthcare systems (let alone improve them).
Each day, organizations strive to understand better their processes and what changes they can recommend to improve patient outcomes and make the system more effective. New solutions are discovered, tested, and implemented constantly. But how will they know if a change will harm another part of the system? With so many interdependencies in modern healthcare environments, they likely won't. Change rarely comes without risk.
A few years ago, we helped a U.S. hospital fix a "quick track" system they implemented in the emergency department (ED). On the surface, the quick track was doing its job—the department was seeing more patients. But something else had changed. There were not enough physicians during a few short but crucial parts of the day. These pivotal moments compounded on each other until the overall patient length of stay reached unacceptable levels. This story does have a happy ending, but it shows just how dynamic and complex healthcare decision-making can be.
But what about Lean? This way of thinking (and other process improvement techniques like it) has seen success in many hospitals and other care facilities. They are effective. But there are limits to how effective these methods can be in a healthcare setting without additional analysis tools. Lean thinking was born and tuned in production environments—but hospitals aren't factories, patients aren't products, and providers aren't well-tuned machines.
So, how do dedicated healthcare improvers solve challenging problems? They combine their knowledge, process improvement techniques and methodologies, and the right analytical tools.
Even spreadsheets have limits
It isn't the only analytical option, but the humble spreadsheet has been a tried-and-true tool for process improvement. Spreadsheets are ubiquitous and readily available, and there's certainly value in that. But is this the best option for healthcare?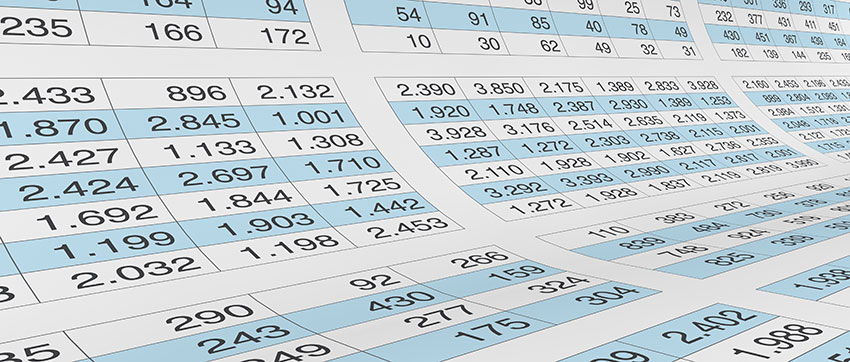 Unfortunately, spreadsheets have three crucial blind spots:
Spreadsheets need help with randomness.
Spreadsheets struggle with dynamic interactions.
Spreadsheets can't handle time.
The author H.G. Wells wrote, "So utterly at variance is Destiny with all the little plans of men." Every provider knows this firsthand when their three early appointments show up late, and the fourth one cancels. Let's face it—the real world is a random place. While there is a bit of functionality to account for randomness in spreadsheet analysis (mainly through add-ons), it can't account for all healthcare system variance.
Remember that story from earlier, where a quick track in the ED led to a lack of physicians? Healthcare systems have many moving parts, for lack of a better term. Large teams of doctors, nurses, and supporting staff work in concert to provide care to patients. They and the patients utilize the scarce resources available to them, ranging from examination rooms to MRIs, EKGs, and anything in between. And who cleans the rooms after each use? It's difficult or impossible for many analysis tools to account for all these dynamic interactions over time.
And speaking of time, most issues develop over minutes, hours, or even days of operation. Tools like value stream maps and spreadsheet models can provide a valuable snapshot of a system at that moment in time—but you must look beyond that moment, and maybe a thousand moments after it, to identify the cause of a problem.
Luckily, a tool can account for all the random behavior and dynamic interaction found in any healthcare system, all while showing how the system responds throughout each minute of the day.
It's called simulation.
Recommended and proven
Simulation modeling and analysis software like FlexSim helps you evaluate and improve systems. It does this by providing a virtual environment to model a healthcare system, a model that can be as accurate and detailed as you need it to be. Staff, equipment, clinical space, and even random behavior can all be accounted for and considered.
And once you have the model? It's analysis nirvana. You can experiment to your heart's content, considering any imaginable "what if" question and evaluating any scenario.
We've told clients that simulation modeling transforms existing data into accurate predictions. And those accurate predictions will become better healthcare decisions.
This type of simulation modeling isn't new, and healthcare organizations have used it for decades to improve their systems. The International Society for Pharmacoeconomics and Outcomes Research (ISPOR) covered simulation modeling as part of their Good Research Practices in Modeling Task Force. The Society for Medical Decision Making (SMDM) also contributed to that report. It's been recommended—and widely used—as a replacement for the tried-and-true Markov models for healthcare decision making.
These days, you will find successful simulation studies in just about every healthcare area, right on the ground floor, to solve today's healthcare problems.
FlexSim users have been kind enough to share some of their own simulation modeling experiences. In fact, could we return one last time to quick tracks in the ED? A few years ago, Baptist Health South Florida had designed a Rapid Care Unit for their own busy ED, but they wanted to be sure the change would benefit the patients and the hospital. So they used FlexSim HC to model their ED, implemented the Rapid Care Unit in this virtual environment, and began evaluating different "what if" scenarios to make sure it would work—and what changes to consider before real-world implementation.
Just like the quick track story from earlier, there were potential staffing issues. But Baptist Health South Florida found these issues during their simulation analysis. They had time to improve the system, and they were able to evaluate multiple staffing scenarios (covering a variety of budget constraints). In the end, they implemented their newly-optimized Rapid Care Unit, successfully added staff to the ED, and enjoyed a projected 46% decrease in Door to Provider time.
And now, patients in one particular area of Miami will spend a little less time in the waiting room.
Okay, so why use FlexSim?
Ever since its debut in 2009, FlexSim Healthcare strives to address the challenges faced by modern healthcare systems. We've taken the raw power and flexibility of the FlexSim simulation environment and added features and ease-of-use functionality specifically for healthcare applications.
FlexSim's Healthcare environment looks the part. You can create beautiful models with extremely high levels of realism. You can see each patient move through your virtual system and even follow them through their entire care journey. If you have access to a VR headset, you can dive into the model and get a first-person view of what's happening. No other healthcare-focused simulation modeling software looks as good as FlexSim, and the excellent visuals offer two significant advantages:
Visual validation is the second form of proof (along with statistical validation) to ensure the model produces accurate results.
Realistic visuals help bridge the communication gap between engineers and providers/decision-makers.

FlexSim also has a reputation for modeling any system, from simple clinics to large hospitals. Our fast, modern simulation engine combines with a set of features that have been honed and improved by the feedback we've heard from thousands of simulation projects. FlexSim is packed with high-end capabilities for a variety of simulation modeling challenges. Our customers demand the best tool to meet any challenge, and our entire mission is to deliver precisely that.
You have choices in simulation modeling and analysis—we understand that. But suppose you want the absolute best healthcare simulation modeling software available, with consistent development and personalized support to make sure you succeed. In that case, we feel that FlexSim is the best choice.
So why bother with healthcare simulation? You won't know until you try it yourself. Download the free trial of FlexSim or watch a demo of the software, and you'll wonder how you ever analyzed without it in the first place.
Ready to try FlexSim HC?
Sign up now to try our healthcare simulation software, free of charge!