Award-winning health systems find a balance between efficiency and effectiveness
Each year since 1993, Truven Health Analytics has investigated thousands of U.S. hospitals for their 100 Top Hospitals® report. The study is well-regarded on social media, it's been cited in many publications—and my local hospital seems proud enough to be included that they displayed a banner (pictured below) over their entrance.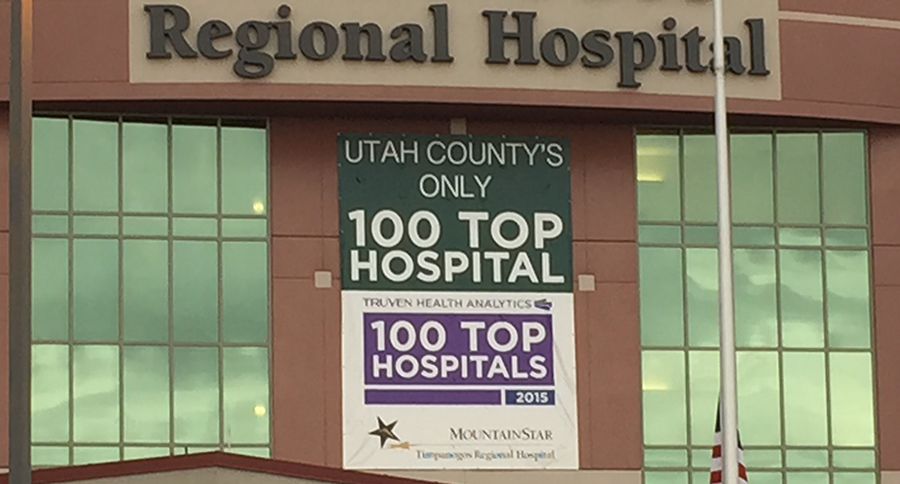 So what exactly is a top hospital? According to Truven, it's a care facility that excels at "overall organizational performance, including patient care, operational efficiency, and financial stability." This seems obvious: provide the best patient care at the lowest cost. It's also a delicate balance, so health systems and hospitals will cut corners at their own peril.
So how do hospitals find balance and improve healthcare? It's probably best to ask the winners themselves! Kettering Health Network was one of several FlexSim HC users honored in the Truven study, so we sat down with Jason Coons (Network Director, Process Excellence) to get his valuable insight.
Proper focus, great results
Costs are critical to the ability of hospitals to keep their doors open, we all know this. So how does Kettering's Process Excellence department keep an equal or greater focus on the patient experience?
"The patient is always at the center of everything we do, especially in the ER, and everything we do has to have a balance measure to it," Jason said. "If we're going to go after length of stay, we also want to look at our cost per case, our patients' satisfaction, and readmissions."
It's all about the experience
Patient satisfaction in particular has taken on new importance with the advent of the Affordable Care Act. Under the new Value-based Purchasing system, a hospital's Total Performance Score determines the reimbursement received for treating a patient. Patient experience accounts for 30% of this total score – which means those satisfaction surveys are critical! The quality of the hospital itself, along with staff responsiveness and communication, will be crucial to providing an exceptional experience to each patient. And in this modern age, people will find the top ranking hospitals with just a few mouse clicks.
"Patient experience and patient satisfaction are becoming so much more transparent," Jason said. "Consumerism healthcare gives you so many choices – you can go to the Healthcare Bluebook and look up cost of care and get a sense of what people are saying about a hospital."
It's just better for healthcare to focus on people – both the patients and the individuals who provide patient care. So is there a formula for success under the current environment? Jason suggests his own simple equation: process plus structure equals outcomes.
"If you chase outcomes you'll fail, but if you go after the process and the structure, which could be the people, the culture, all of those things, and combine them and focus on them correctly… the outcomes will be there," he explains.
Improving by solving the problems
Kettering Health Network is committed to using the most effective people, tools, and methodologies to solve healthcare problems. FlexSim Healthcare is used to model and simulate many different aspects of their care delivery system.
For most hospitals, Jason says, the ED is an area with lots of room for improvement. Kettering's Process Excellence department has recently used simulation to better understand how they can improve their staffing model in their largest emergency room. They're undoubtedly looking for the best and safest solution for patients and providers.
So how are you improving your healthcare system?