Finalists Announced for 11th Annual Latin American Simulation Competition
Over 80 teams of undergraduate students across Central and South America recently participated in the 11th Latin American Logistics Simulation Competition. Each year a similar competition is held where students have the opportunity to use FlexSim's simulation software to face and solve a complex consulting problem.  
Every year, FlexSim allows competing students to create these models with their 3D simulation software and offers exclusive training and online tutorials. Participants were also issued a FlexSim license for their training and simulations.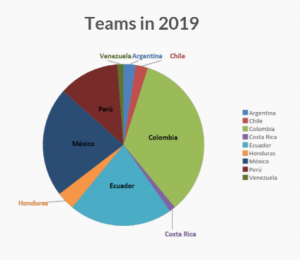 Teams from this year's competition came from nine different countries with the most contestants native to Columbia, Ecuador, and Mexico.
Each team is made up of up to three undergrad students and allowed an advisory professor to accompany and assist them. The teams competed for the chance to place in the top 3, with prize money totaling over $3,000. The solutions and models that were submitted were judged by a panel of experts in simulation (from Mexico, Chile, and Colombia) 
The case for this year's competition was for an E-Commerce company focused on increasing online sales; the company is opening a new distribution center in 2024. Teams were tasked to create 3D models of several distribution centers and present solutions to most effectively and efficiently solve their handling and operations problems.
Though dozens of excellent entries were submitted for this year's case, after several weeks of judging, the following finalists were announced:
Gesandten UN – Universidad Nacional de Colombia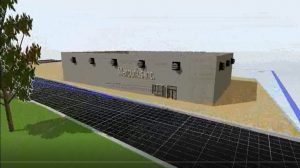 Andrés Lizarazo

David Gutiérrez

Javier Rodríguez
Radium- Universidad Nacional de Colombia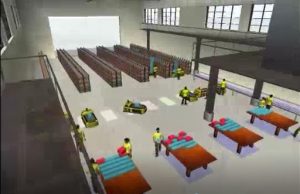 Marcelo Tuta

Rafael Avella

Diego Delgado
SIMotion – Universidad San Francisco de Quito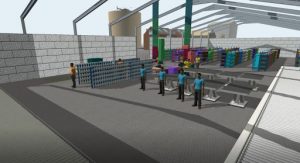 Camila Revelo

Cristian Ayala

Whitman Marín
We congratulate these teams for their exceptional use of FlexSim's software. 1st, 2nd, and 3rd place will be officially awarded to these finalist teams on March 13th at the Latin American Congress closing awards event in Ecuador.